LADY GAGA DC HATES YOU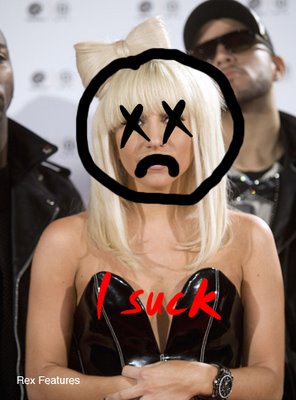 Lady GAGA is dead to me.
What a awful thing to do, cancel a concert and not honor and previously sold tickets??No make-up ? NOTHING??
She had a concert scheduled in DC for April 2nd then decided to go on American Idol instead and cancel several concerts. A new concert date was not set until last week, and they expect everyone to repurchase tickets at full price? It's really the principal, YUK her management sucks.
Whatever... I like No Doubt better anyway. I get to see Gwen at the Nissan Pavilion this Sunday :)